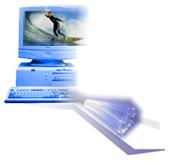 Our automated systems are Linux-based which is known around the world for it's stability and scalability.

Being the most used platform on the Internet today, it suits the needs of both beginner and advanced users, offering an entire suite of programming/scripting environments and tools.
This two characteristics make LINUX the most widespread operating system.
Our goal in TOP HELLAS,is to offer users high quality services in low price.
This is why we offer a 30 day moneyback guarantee, in case you won't be pleased by our services.